Well, seeing as how my favorite spell in the entirety of Skyrim is the Whirlwind Cloak spell from the Dragonborn DLC, and because there doesn't seem to be much information about it across both UESP and TESW, I figured I'd compile a list of facts and info I've managed to find here. This Factbook will be updated whenever I come across new information about this truly unique spell.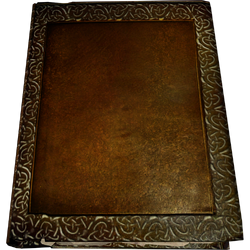 The Whirlwind Cloak spell can be acquired after completing a radiant quest called Wind and Sand for quest-giver Neloth. The quest requires a Destruction skill level of 40 and the side quest Expirimental Subject to be completed. After fulfilling those requirements, the Wind and Sand quest may be offered to you by Neloth. It is a simple fetch quest that can take you to multiple locations. Upon completion of the quest, the spell tome for Whirlwind Cloak will be available for purchase from Talvas Fathryon. 
____________________________________________________________________________________
  Whirlwind Cloak Facts 
Whirlwind

Cloak has a knockdown chance of 50%, and can be boosted to 75% if the player is a vampire with the Necromage perk purchased.

 

The Cloak has its own damage type, referred as "Whirlwind Damage" in the game's coding. It deals only 2 dps, and is affected by an opponent's magic resistance/weakness, but the knockdown chance is not.

Dual-Casting Whirlwind Cloak increases its range, not damage or knockdown chance. Fortify Destruction potions also have this effect.

Whirlwind Cloak can be cast before transforming into a werewolf, and with the werewolf perks the player can become quite devastating. This also works with the Vampire Lord form.

The cloak can push enemies that are already knocked down, paralyzed, frozen by Ice Form, or encased in an Ash shell, however Ice Form and Ash shells will protect them from falling damage.

It can be active at the same time as Ebony Mail's poison cloak.

It can be active with the Dawnguard Rune Shield's cloak if it is cast before equipping the shield.

Everything that is immune to paralysis is also immune to this cloak, however the minuscule damage still applies.

Whirlwind cloak also has a tendency to toss around items lying around. (Unknown if patched)

The base magicka cost is 338, and is reduced by the Adept Destruction perk, or any cost-reducing gear.

The knockback effect is applied when an enemy enters the cloak's range, not while the enemy is already in its range.
__________________________________________________________________
Author's note: Feel free to add facts in the reply section! If I can confirm it works, it will likely go into this list, further expanding our knowledge of this spell.